Altadena AC Repair, Installation & Replacement
When the temperature goes up you can depend on Air-Tro Inc. for comprehensive Altadena AC repair and installation. Call 626-357-3535 today for a quote. Click here for deals and coupons to save instantly on your next call.
When it's hot outside, we look to our homes for some relief. A working air conditioning unit is vital to stay cool and comfortable during the summer months. Air-Tro Inc. serves the Altadena, CA area for all of their cooling and air conditioning needs. Our fast and dependable service is unrivaled in the area. When it comes to keeping your family comfortable in the summer, trust Air-Tro Inc. to keep you cool!
Don't just take our word for it, see what others are saying about our services in Altadena.
Most Common Air Conditioner Repairs
During the summer, your air conditioning unit is working a lot. With a lot of use and over time, repairs to the unit will be necessary. At Air-Tro Inc. we work to make sure you receive immediate attention to get your problem solved quickly and efficiently. Some of the most common repairs we work on include:
Refrigerant leaks
Evaporator coil problems, such as freezing
Wiring issues
Faulty controls or sensor issues
Most of these issues can be easily fixed by a professional. And, they do not usually require extensive work. By keeping an eye on your AC unit and noticing any small changes to the efficiency or working order of the machine, you can quickly spot repairs and ensure no extensive damage occurs.
Why Change Your Air Filter?
One of the most important factors that contribute to having an efficiently running air conditioner is having a clean air filter. The air filter is the component that allows air to flow freely through the system, while also protecting the components from dirt and debris. That is to say, a dirty or clogged air filter will not let air flow freely. And, it will cause the system to work harder. Eventually, you will experience a bigger failure due to the dirty air filter.
Changing your air filter is simple for a professional, and should be done once or twice per year to keep things running smoothly. Also, for homes with pets, inhabitants with allergies or smokers, the air filter should be changed more often. Changing it as often as every 60 days is acceptable for homes that produce more dander or are more sensitive to allergens.
Other Services
How Can We Help You?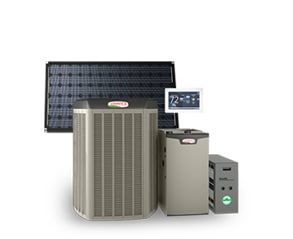 The single most important element that determines a heating and air conditioning system's performance is the quality of installation. Don't take a chance with yours.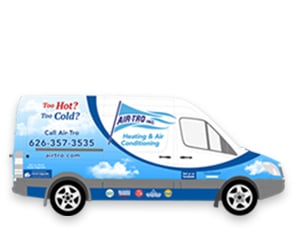 Our trucks are fully loaded for any emergency. Whether you're in need of a small repair or something more serious, our trained experts have your best interests in mind.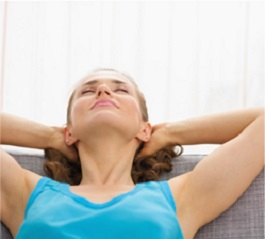 Breathe easy knowing your air quality is taken care of. We work diligently to ensure your air quality systems are installed properly and in excellent condition to do their job.
Air-Tro Inc. is Keeping you Cool
Whether you are in need of air conditioner repairs, maintenance or installation, the experts at Air-Tro Inc. have the know-how and tools to fix all your cooling problems. Call 626-357-3535 now and speak to one of our friendly and knowledgeable staff members.