When it comes to your family, make sure comfort comes first. Air-Tro's residential heating and cooling services can help you create an environment within your home that keeps everybody happy! We can help you select and install the ideal comfort system. Our repair and maintenance services are prompt and effective. We bring nearly 50 years of experience and training to every call! Save money with a new, energy-efficient heating and air conditioning system. Or, maximize the equipment you already have by ensuring it's in top condition. Air-Tro handles all your service needs!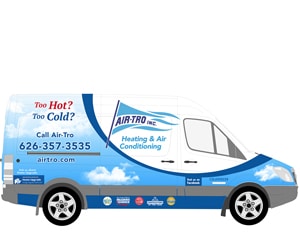 Rapid Response Repairs
Our fleet of radio-dispatched trucks is fully loaded for any emergency. We are ready to respond 7 A.M. to 5 P.M. weekdays and from 8 A.M. to 12 P.M. Saturday. Whether you're in need of a small repair or something more serious, our trained experts have your best interests in mind. Learn more.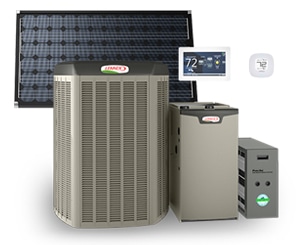 Comfort Systems
There are more choices than ever before. Selecting the right system can be a challenge, but that's what the experienced Comfort Advisors at Air-Tro specialize in. Learn more.
Indoor Air Quality
Breathe easy knowing your air quality is taken care of. We have extensive experience in indoor air quality and our expert installers and service techs can make emergency repairs to any system. Learn more.
Backup Generators
Installation of a natural gas-fueled electric generator doesn't take long. Today's models have automatic controls. Don't wait to restore your peace of mind. Learn more.
Quality Installations
The single most important element that determines a heating and air conditioning system's performance is the quality of installation. Air-Tro has built its reputation on quality and craftsmanship when installing residential heating and cooling services. Click A/C installations or furnace installations to learn more.
Custom System Design
We can custom design new heating and air conditioning systems to customer specifications. Licensed mechanical engineers work to create the most efficient system possible. Learn more.
Looking for the best of the best in repair, maintenance and top-quality heating and air conditioning systems? You've come to the right place, with Air-Tro. We've been keeping California comfortable since 1969, winning awards and customers with friendly, experienced technicians and service. Call us at (626)357-3535.