Arcadia Cooling System Installation & Repair
Keep cool with professional cooling services. For the best Arcadia, CA air conditioning and cooling system installation and repair call Air-Tro Inc. Call 626-357-3535 for a quote. Find out how you can save on your next call with our exclusive online specials and coupons. Click here now to save!
Keeping your Arcadia, CA home at a comfortable temperature is vital all year round. Don't let air conditioning problems ruin your day. For fast and efficient cooling services trust the professionals at Air-Tro Inc. We're committed to making sure your family is comfortable in all seasons.
Don't just take our word for it, click here to read feedback from past clients.
Common Air Conditioning Problems
Since your air conditioning system works most during the summer months, it's common to need repairs every once in a while. Some common repairs we see for air conditioning units include:
Frozen coils
Refrigerant leaks
Units lacking cool air
When problems like this occur it's vital to receive immediate attention. A problem left unchecked can ultimately become more costly and difficult to repair. If you notice any changes to your air conditioning system, call Air-Tro Inc. right away and have one of our expertly trained technicians take a look.
Repair or Replace?
Much like everything else in your home, over time years of wear and tear can create problems in your unit that repairs will not necessarily fix. If your air conditioning unit is needing frequent repairs or you are noticing an increase in your energy bills due to lack of efficiency it may be time to repair.
Your trusted Arcadia air conditioning and cooling experts can give you the best advice on whether or not it's time to replace your current unit. While replacing the unit can seem like a daunting task, ultimately it can save you money over time with less repairs and a more efficient unit.
We Recommend Maintenance to Keep you Cool
Smaller air cooling system problems can often have a simple fix. Changing the air filter or calling for routine inspections can increase the longevity of your unit as well as reducing your cooling costs and being more responsible for the environment.
When scheduling your inspection we recommend calling prior to the warmer seasons so that you can ensure your family is not without cool air and can stay happy and comfortable.
How Can We Help You?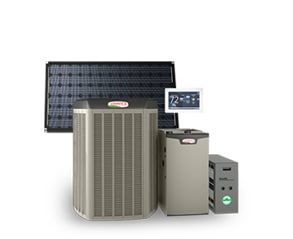 The single most important element that determines a heating and air conditioning system's performance is the quality of installation. Don't take a chance with yours.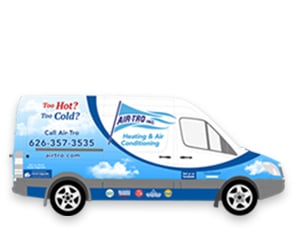 Our trucks are fully loaded for any emergency. Whether you're in need of a small repair or something more serious, our trained experts have your best interests in mind.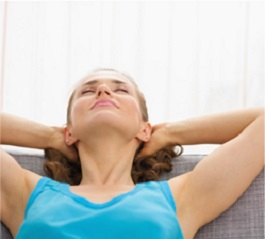 Breathe easy knowing your air quality is taken care of. We work diligently to ensure your air quality systems are installed properly and in excellent condition to do their job.
Schedule Your Cooling Services Today
When it comes to the cooling system in your home, timely service is important. At Air-Tro Inc. we understand this and can provide fast and efficient air conditioning service to the Arcadia area. When you call the professionals at Air-Tro Inc. you can expect knowledgeable and friendly service at great prices. Call 626-357-3535 today for a quote on your next air conditioning cooling system service.