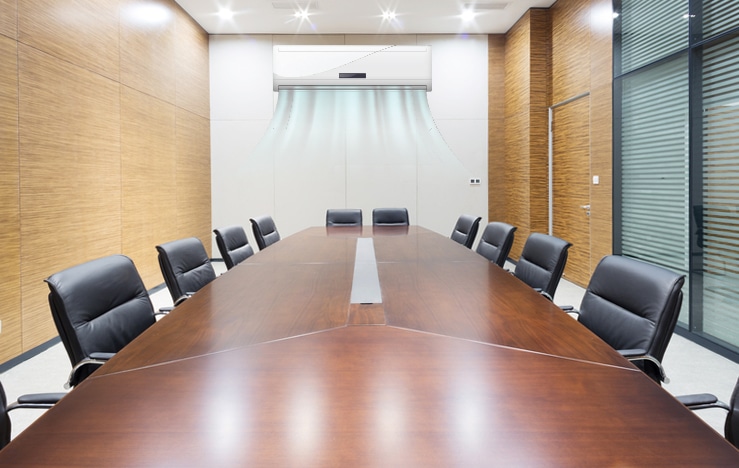 Is a Ductless Mini Split System the Best Choice for Your Commercial Building?
Thinking about upgrading your heating and air conditioning to save money on utility bills while conserving energy? Consider one of the popular new commercial ductless mini split systems. With convenient installation requirements and impressive efficiency, the newest trend in HVAC works very well in the right conditions. Does your space fit the bill?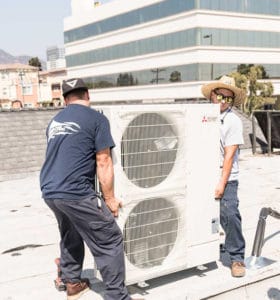 First, let's review the positives of a commercial mini split ac. Consisting of a wall mounted indoor unit and a compressor that goes outdoors, these ductless units can easily be drilled into a wall. Easy installation means the security issues that come with a conventional wall-mounted unit are eliminated. Furthermore, as there are no ducts to worry about, the typical air leakage problems that accompany central air conditioning systems are minimized. This translates into greater energy efficiency and in turn, reduced utility costs.
Streamlined Equipment, Maximum HVAC Performance
Adding to their streamlined design, commercial ductless mini split systems also feature an inverter-driven compressor. Unlike a typical HVAC compressor, which has to start up or shut down completely according to system demands, an inverter-driven compressor merely adjusts its speed to accommodate temperature changes. This means it uses far less energy.
Ductless mini split systems are ideal for offices and other commercial buildings where multiple people will have multiple indoor comfort needs. Why cool the empty warehouse when it's just the conference room that needs air conditioning for the big meeting on a Saturday morning? With commercial ductless ac you can tailor your heating and air conditioning strategy to accommodate individual areas of your building in the most cost effective way possible. Moreover, if you're in an older building without existing ductwork, a ductless mini split system will not only promote energy efficiency, but also save you thousands in building the ductwork necessary to support a conventional HVAC system.
So What Kinds of Buildings Shouldn't Have a Ductless Mini Split System?
As with any major structural upgrade, consider the size of your commercial building before purchase. Commercial mini split AC systems are usually most economical when you have multiple rooms to heat or cool. Your HVAC contractor can help you evaluate these installation costs in terms of the money you'll save in energy bills, to ensure you get the most cost effective system for your needs and long-term usage. Those living in extremely cold climates may also want to think about a backup fuel-based heating system as well as ductless mini splits. Luckily, this probably doesn't apply to many of us living in the more populated areas of Southern California.

Call the HVAC Contractors Who Know Commercial Ductless Air Conditioners.
Bottom line? Get in touch with Air-Tro today to discuss the benefits of commercial ductless AC. Our licensed, professional HVAC consultants can help you decide how to take best advantage of the newest technologies in heating and air conditioning. We'll show you how to save energy without compromising indoor comfort, reducing your utility costs while maximizing efficiency. The experts at Air-Tro are here to help you save money. After all, we've been keeping California comfortable since 1969.