You've decided it's time to talk to a contractor about some home improvements you want done. The most important choice a homeowner must make when installing heating or air conditioning is selecting the best contractor. Quality equipment is important, but the money spent on it is wasted if it's not installed properly.
Here are some questions you should get the answers to before making your decision. Some of the questions are specific to air conditioning and heating contractors, but most of them apply to any construction work you might be thinking about. The answers you get may be a big help when you're ready to make your choice of contractor.
Have you checked their license, their bond and their insurance?
It's easy to do, and at a single website. Go to the Contractors State License Board and enter the contractor's license (contractors are required by law to include their license on all their forms and in all their ads, including their business cards). You'll get the license status, the status of their bond, and who their insurance company is.
Will you get copies of your permit applications before work began?
Contractors may promise to get permits, but sometimes the hassle and expense means those promises aren't kept. You can go to the building department yourself to see the permits, but don't be afraid to insist on seeing the permits (or job cards in some jurisdictions) before letting the work begin.
Is your work being done by full-time professionals?
There are a lot of skilled amateurs and part-timers out there. But there are lots of unskilled ones as well. Get the comfort of knowing the people in your home know their trade. In the HVAC world, the minimum certification is issued by the Environmental Protection Agency (EPA). All service techs should be EPA certified, as well as at least one installer in a crew working on your home. Ask to see their certification card.
Does the contractor have a good track record?
Check if the contractor is accredited with the Better Business Bureau. If you're a member of Angie's List (a good idea if you're improving your home) you can go to angieslist.com. Angie's List specializes in helping homeowners find quality contractors in their area.
Is the contractor proposing a system matched for certified performance, or is it composed of what's left in his warehouse?
Most residential air conditioning equipment consists of "split systems"; an indoor furnace matched to an outdoor air conditioner. Such systems receive manufacturer certifications from the AHRI (Association of Heating and Refrigeration Industries). Without a match, you can't predict how well the components will perform together. Check AHRI's website ahridirectory to see if your system is made up of matched components. Or ask your contractor for the system's AHRI number. If he can't give it to you, ask more questions.
Do your existing ducts leak? Will your new ducts be sealed and leak tested?
According to the California Energy Commission's letter to homeowners, "The average duct system leaks about 30 percent of the conditioned air into the attic or crawl space. Leaky ducts waste energy and make energy bills higher than they should be."
If your gas tank, or your water main, or your bank account leaked 30%, you'd take action, right? Older duct systems can be surprisingly poor performers. Make sure your contractor has the ducts (old or new) leak-checked by the third-party certified tester code requires, and that it meets today's energy standards.
Is your contractor committed to "green" practice to protect the environment?
Does your contractor offer high efficiency Energy Star rated equipment? Does he recycle old systems, and reclaim their ozone-depleting refrigerant? Does he offer WiFi thermostats that you can monitor (and adjust) remotely, letting you manage your energy use from wherever you are? For most homes, the heating and air conditioning systems are the largest consumers of energy. Be smart on how you use it, and work with a contractor that understands.
Getting answers to these questions will be a big help in getting you a contractor who knows his trade and does quality work. So don't hesitate and get some answers. It's your home, and you want the work done right, by the right people.
For details regarding Air-Tro's contracting credentials check out our licensing and insurance pages.
How Can We Help You?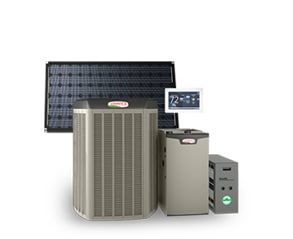 The single most important element that determines a heating and air conditioning system's performance is the quality of installation. Don't take a chance with yours.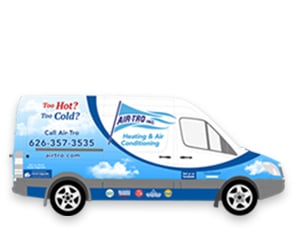 Our trucks are fully loaded for any emergency. Whether you're in need of a small repair or something more serious, our trained experts have your best interests in mind.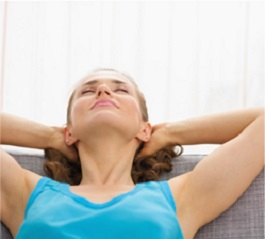 Breathe easy knowing your air quality is taken care of. We work diligently to ensure your air quality systems are installed properly and in excellent condition to do their job.
Questions? Contact Air-Tro at 626-357-3535.