Commercial HVAC Systems Designed to Meet Your Needs From Custom Air Handlers to DDC Controls, We Have It All
Did you know that current research demonstrates that mood, overall health, and even overall workplace efficiency are measurably increased with a pleasant indoor air temperature? And a building that is too hot or too cold can result in lethargy, illness, reported incidence of depression and poor work performance?
An effective HVAC system maximizes energy savings, lowers utility bills and promotes comfort and well being in all buildings where people spend time. Breakthroughs in modern HVAC technology also mean today's heating and air conditioning equipment also can provide healthier, cleaner indoor air than ever before, screened for pollutants, allergens and harmful particulate.
High Performance HVAC Design Solutions
Air-Tro pledges to offer affordable, high performance HVAC solutions for all our clients. Our experienced, certified consultants will work with you to assess your needs and provide the most cost effective choices for your commercial building. Need a custom air handler, chillers, a new ventilation or exhaust system? We provide real time answers to your current air conditioning and heating challenges. Our innovative, creative HVAC design solutions will save you money and keep you comfortable for years to come.
We design custom heating and air conditioning systems to meet any customer specifications. With a team of licensed mechanical engineers, we'll work to create the most efficient system possible. Avoid the headaches that come along with subcontractors, third party miscommunications and multiple invoices. With close to 50 years of experience and five star, award winning service, our HVAC specialists will impress you every step of the way.
Looking to the future
Your new HVAC system will need to last not only through the years, but remain easy to service and maintain as refrigerant regulations change. For example, did you know that federal law overseeing the production of Freon®, common to all HVAC systems even ten years ago, have dictated its production cease altogether by 2022? Don't get talked into an impractical, expensive system by an HVAC contractor who will be here today but gone tomorrow.
Our Air-Tro consultants and technicians remain at the forefront of the heating and air conditioning industry, abreast of current trends and always aware of important considerations for business owners who are considering designing a new HVAC system. We not only can save you money in the short term with an ultra-efficient system, but prevent headaches later by avoiding equipment that will be difficult to maintain later.
There's a reason Air-Tro is the leading HVAC company for both residential and business clients throughout the San Gabriel Valley. It's because we strive for excellence in everything we do. Don't you deserve the Air-Tro difference? Give us a call at (626) 357-3535 today!
How Can We Help You?
Commercial systems come in a wide variety of designs and capacities. Finding the proper equipment for your application requires an experienced professional.
HVAC units can cost thousands (or tens of thousands) of dollars to replace. Protect your investment by providing your systems with the care they require.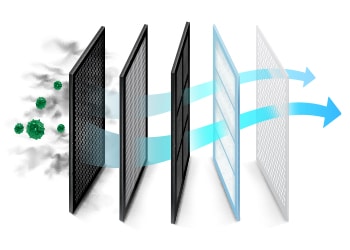 Your comfort, as well as your health and well-being, is a top priority. When you choose Air-Tro, you can breathe easily, knowing that your indoor air quality is taken care of.