Energy-Efficient Air Conditioning: Green HVAC You Can Count On
At Air-Tro, we specialize in bringing you indoor comfort all year round. Keeping you cool in summer, warm in winter: that's what we do. So people are often surprised when we tell them we're also about conserving energy. Whether you just need repairs on an existing HVAC system or are considering a total upgrade to your equipment, our heating and air conditioning experts will help you maximize energy savings whatever the weather is outside. After all, energy-efficient air conditioning isn't just about working to preserve our environment. It cuts your utility bills, too. And who wants to pay more than they have to for indoor comfort? Our customers sure don't, and we don't either.
Green HVAC Starts With Product Knowledge and Training
It starts with product knowledge and training. We've been in business since 1969, keeping California comfortable through cold snaps, heat waves and shifts in temperature and climate. Our employees are carefully trained and certified in the latest developments in HVAC technology, as well as industry-wide best energy-saving practices for long-term sustainability, energy efficiency and responsible environmental stewardship. We don't just service old equipment or install new air conditioning systems. Working with you, we'll help you to implement the most cost-effective, energy-efficient HVAC strategy for your home or commercial building.
With Air-Tro, it's not about investing a fortune in the latest bells and whistles of fancy new systems or untested equipment. Whether it's going with new ductless mini-splits or simply installing new air filters, we focus on the ways you can turn just ordinary heating and cooling equipment into the green HVAC systems that truly make a difference. You'll save real energy and money, with lowered utility bills, month after month, year after year.
Simple Changes, Big Dividends for Energy Efficiency
Did you know that using programmable thermostats could make a huge difference in energy conservation for your home or commercial building? Or that leaky air ducts can result in utility costs 50-70% higher than they need to be? A home HVAC inspection can translate into significant utility savings almost immediately! For commercial clients, swapping out your old compressor, replacing fan controls for your existing condenser and fixing your economizer can mean the difference between your building requiring a completely new HVAC system in 6-12 months and being able to use what you have cost effectively for a few more years. And we can recommend energy efficiency measures in buildings that will make a difference to your bottom line right away.
Regular maintenance, retrofits where necessary and even system upgrades when appropriate can mean significant savings for both heating and air conditioning costs throughout the year. Green HVAC systems make sense not just for the environment, but your pocketbook as well.
A Family Owned HVAC Company, Serving the Community Since 1969
Check out our testimonials. Look at our reviews. Talk to our experienced team of professionals. It's our commitment to quality that has made both residential and commercial clients consult with us as the leading heating and air conditioning in the San Gabriel Valley for more than 4 decades. It is a privilege to "go green" with all our Air-Tro family of customers. Contact us today to find out what energy-efficient air conditioning can mean for your home or business.
How Can We Help You?
Commercial systems come in a wide variety of designs and capacities. Finding the proper equipment for your application requires an experienced professional.
HVAC units can cost thousands (or tens of thousands) of dollars to replace. Protect your investment by providing your systems with the care they require.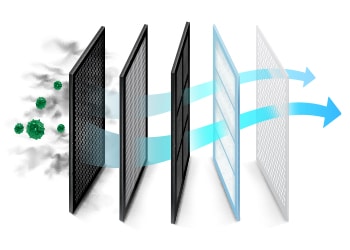 Your comfort, as well as your health and well-being, is a top priority. When you choose Air-Tro, you can breathe easily, knowing that your indoor air quality is taken care of.