Variable Air Volume (VAV) Air Conditioning Systems: What You Need to Know
Considering VAV air conditioning for your commercial building? Understanding how this kind of HVAC equipment works will help you make the very best choice when it comes to system purchase, installation and maintenance.
Variable Air Volume Air Conditioning ensures that large commercial workspaces can be zoned appropriately for heating and cooling.
VAV air conditioners vary the volume of airflow at a constant temperature to meet fluctuating load conditions of the space. In contrast, constant air volume (CAV) systems supply constant airflow at a fluctuating temperature.
Green Energy? Try VAV Air Conditioning
Many experts feel that even basic VAV air conditioners are superior to CAV systems by offering more effective temperature control. Precision is a hallmark of a VAV air conditioning system. Furthermore, VAV also is far more efficient, as its fans require far less energy to run than a conventional system. This is no small thing. The fans in a large commercial building typically represent a huge portion of the building's total air-cooling energy requirements. Managed and maintained correctly, VAV can be the most energy-efficient of all HVAC systems available within the commercial marketplace.
With an eye towards conserving energy and maintaining indoor comfort, this begins with something called a Variable Air Volume box. A VAV box can range in design. It could simply be a sheet metal box with a control panel, damper, and the controls themselves. Or, it could be one with a heat source (like a hot water coil or in other cases, an electric apparatus) inside the box. In both cases, these VAV boxes controllers are connected to a thermostat.
Regular HVAC Maintenance Essential
As you might expect, VAV controls and the actual terminals do need regular maintenance. Also, they require configuration and appropriate management by an HVAC professional to ensure energy savings are maximized. After all, a VAV system represents a significant investment of time and money. Don't rely on a less experienced or reputable technician to manage this highly technical system of heating and cooling. Furthermore, our HVAC technicians can refurbish VAV systems already in place if the basic plant is in solid condition. This can result in even more energy savings. Check with your HVAC contractor for more information.
Considering a switch to VAV, a retrofit, or even an upgrade of your current VAV system? Call Air-Tro today. For more than 49 years, we've been helping Los Angeles commercial business owners optimize their HVAC systems to save energy. And, we help them maximize their return on investment, year after year. At Air-Tro, we understand the needs of commercial building owners. We know time is money, and that the need for indoor comfort within your commercial building goes hand in hand with efficient HVAC systems that not only save energy, but the money you might otherwise spend on utility bills, too.
Choose Air-Tro for Full Service HVAC
Check out our client testimonials. Watch our videos. Meet our team of Air-Tro professionals, trained and certified to provide you with courteous service, helpful advice and solid expertise with every visit. At Air-Tro, you're more than just another client. You're family.
How Can We Help You?
Commercial systems come in a wide variety of designs and capacities. Finding the proper equipment for your application requires an experienced professional.
HVAC units can cost thousands (or tens of thousands) of dollars to replace. Protect your investment by providing your systems with the care they require.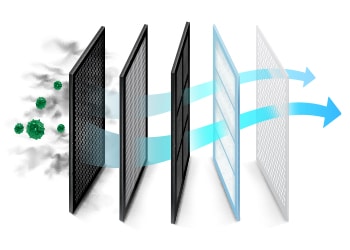 Your comfort, as well as your health and well-being, is a top priority. When you choose Air-Tro, you can breathe easily, knowing that your indoor air quality is taken care of.