Duarte Air Conditioning Repair, Installation & Replacement
Keep cool this summer. Rely on Air-Tro for top air conditioning repair in Duarte, CA (and surrounding areas). We also have you covered for AC unit installation. Contact us at 626-357-3535 today for a quote. Find out how you can save on your next cooling project with instant specials and coupons. Click here to save now!
The summer months should be about enjoying the days with trips to the beach and picnics. Not worrying about getting your AC unit repaired. When you call the experts at Air-Tro Inc. in Duarte, CA you can expect fast and reliable service. Our technicians get the job done right the first time while making sure the service is efficient and quick. We don't waste your time.
Click here to read what others are saying about us.
Why Get a High Efficiency AC Unit?
A typical air conditioning unit will last up to 10 years. After that time, the AC will begin to lose efficiency, making it more expensive and difficult to run. Replacing your air conditioner once it becomes old and out of date has many benefits that include:
Saving money on recurring repairs since newer units require less attention.
Increased efficiency and money saving on cooling costs. Your bills will be lower because the unit will be running more efficiently.
Reducing your carbon footprint with a unit that is more environmentally friendly.
If the unit does require repairs, they will be easier and less expensive. Older units may have parts that are discontinued or no longer serviceable. Never units are easier to fix if something does go wrong.
Signs you Should Replace your Evaporator Coil
The evaporator coil is the component in your air conditioner that cools the air with refrigerant. It's one of the most important components. The following are some signs and symptoms that your evaporator coil should be replaced:
AC unit turns off and on constantly, without actually seeming to cool anything
Warm air coming from the vents instead of cool air
Cold spots in your home or uneven cooling
Clunking sounds coming from inside the air handler
Strange sounds coming from the condenser unit
If you experience any of these symptoms, you should have your AC unit inspected by the professionals at Air-Tro Inc. With immediate service, the expert technicians we employ can quickly diagnose the problem and make sure no further damage occurs.
Other Services
How Can We Help You?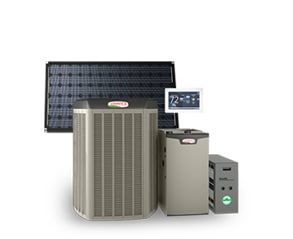 The single most important element that determines a heating and air conditioning system's performance is the quality of installation. Don't take a chance with yours.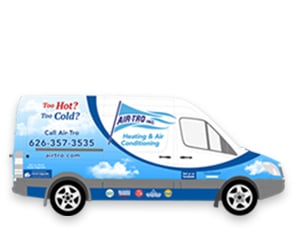 Our trucks are fully loaded for any emergency. Whether you're in need of a small repair or something more serious, our trained experts have your best interests in mind.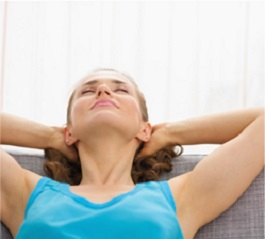 Breathe easy knowing your air quality is taken care of. We work diligently to ensure your air quality systems are installed properly and in excellent condition to do their job.
Call Us Today for Air Conditioning Repair in Duarte (and Surrounding Areas)
Our friendly and knowledgeable staff are standing by for your call. Whether you need an air conditioning repair in Duarte, CA (or surrounding areas), we are here to help. We also have you covered for AC replacements and installations. Contact the experts at 626-357-3535 for a free estimate today!