Los Angeles AC Repair, Installation & Replacement
Don't let the heat get to you! Trust the experts at Air-Tro Inc. with your Los Angeles, CA AC repair and installation. Call 626-357-3535 today for a free quote. Save on your next air conditioning project by clicking here for exclusive online specials and coupons. Save today!
Summer should not be the time to worry about an air conditioning unit working properly. It should be something that just simply works. With Air-Tro Inc. we make sure your Los Angeles, CA home is protected against the heat waves to come. With prompt and efficient service we can get your air conditioner repaired or installed in a matter of hours. With experience and integrity you will trust Air-Tro Inc. with all your cooling system needs.
Don't just take our word for it. Click here to see feedback from past clients.
Changing your Air Filter
The air filter is the component of your AC unit that allows air to flow freely, while also catching dander, pollutants and other air toxins before they can make their way into your home. Air filters also protect the AC unit from becoming damaged by any of these outside pathogens.
A dirty or clogged air filter will not do it's job properly, causing the air conditioning unit to work harder and become less efficient. We recommend cleaning your air filter or replacing the filter at least once or twice per year. Homes with pets, allergy sufferers or smokers should change their air filters more often. For homes like this we recommend changing as often as every 60 days!
At Air-Tro Inc. our professional technicians can inspect your filter and clean it or replace it in no time, leaving you ample time to relax and enjoy your air conditioning.
Common Air Handler Problems
The air handler is the large metal box that houses all the important components for your AC unit. If there is a problem with the air handler, it must be solved quickly to prevent further damage. Some of the most common air handler-related problems we see include:
Basic mechanical failure
Contamination from outside allergens
Overheating from a clogged air filter
Broken or malfunctioning evaporator coils
Structural problems
Other Services
How Can We Help You?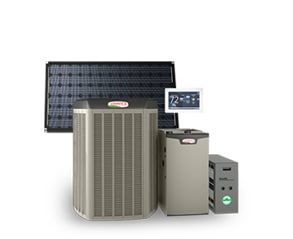 The single most important element that determines a heating and air conditioning system's performance is the quality of installation. Don't take a chance with yours.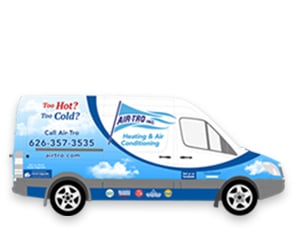 Our trucks are fully loaded for any emergency. Whether you're in need of a small repair or something more serious, our trained experts have your best interests in mind.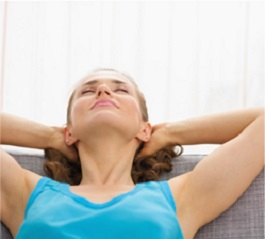 Breathe easy knowing your air quality is taken care of. We work diligently to ensure your air quality systems are installed properly and in excellent condition to do their job.
For a Free Quote, Call Today!
Whether you are looking for an emergency repair or preparing your air conditioning unit for the summer months, the team at Air-Tro Inc. has all the necessary tools and skills to get the job done. Servicing the Los Angeles area for almost 30 years, we are proud to offer the best service around. Call 626-357-3535 today for a free estimate.