Monrovia Heating Repair, Installation & Replacement
Feeling like you're stuck in the cold? Contact Air-Tro Inc. today for Monrovia, CA heater repair, installation and replacement. Call 626-357-3535 for a quote today. Save on your next call by clicking here for exclusive online coupons and special offers.
With heating repair and installation from Air-Tro Inc. you can always expect fast and efficient service. Our main goal is to make sure your Monrovia, CA home is warm and comfortable when you need it to be. By hiring only the best technicians in the industry we can make sure your home and your family are in good hands.
Click here to read what others are saying about our stellar heating service.
Signs you Need a New Furnace
Over time your furnace will begin to show signs of wear and tear. Replacing your furnace at the right time is very important, since letting an old furnace run inefficiently can end up costing you more.
If you notice any of these signs with your furnace, it could mean it's time to replace. You can be sure it's at least time to call the professionals at Air-Tro Inc.
Strange rattling or clanking noises coming from the furnace
Loss of air pressure coming from your vents
Inability to heat or cool down
Leaking water around the furnace
A typical furnace will last between 16-20 years, if your furnace is on the tail-end of this timeframe, it may mean you could benefit from a new unit. Newer, more modern furnace systems are more efficient and can actually end up saving you money on your monthly heating bills.
Does My Heater Need a Repair?
If your heater is malfunctioning, but is still in good general condition, you may benefit more from a repair. There are a few common reasons why a heater will need a repair, they can include:
If the heater is not heating the house properly. Experiencing cold spots in your home means the heat is not being distributed evenly, this could be because of a clogged or dirty air filter and is generally a simple fix for a professional.
If the heater is not starting when it should, or turning off before it's meant to it could signify a problem with the thermostat. The thermostat is what tells the heater what the temperature is, and if it's showing the wrong temperature, you may experience problems that warrant repairs.
Loss of heating controls can be attributed to broken components in the heater such as belts, fan motors or bearings.
No matter what the issue with your heater, your trusted Monrovia heating specialists can diagnose the problem and have you back up and running in no time.
More Services
How Can We Help You?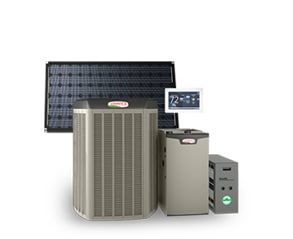 The single most important element that determines a heating and air conditioning system's performance is the quality of installation. Don't take a chance with yours.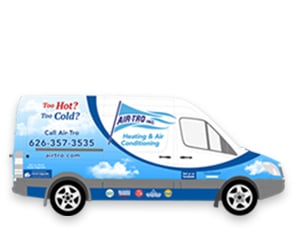 Our trucks are fully loaded for any emergency. Whether you're in need of a small repair or something more serious, our trained experts have your best interests in mind.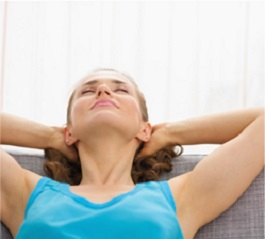 Breathe easy knowing your air quality is taken care of. We work diligently to ensure your air quality systems are installed properly and in excellent condition to do their job.
Call Today
For expert heating services in Monrovia, call the trained professionals at Air-Tro Inc. Contact us for a quote today at 626-357-3535.