Sunland-Tujunga AC Repair, Installation & Replacement
For close to 50 years, Air-Tro has provided expert repairs, maintenance and installation services to our clients in the Sunland and Tujunga areas. Whether you need help getting your current air conditioning equipment into high performance condition, or you're considering brand new, cost effective HVAC system, Air-Tro can help. Get in touch with us today at (626) 357-3535. Check out our rebate and coupons page here to save even more on your next service call.
Did you know regular maintenance could not only prevent breakdowns in your current air conditioning system, but also maximize its energy savings, letting you keep utility costs low? Don't waste money with a faulty or poor performance air conditioner. Let Air-Tro test and evaluate your current system to find out how we can help you save.
Since 1969, Air-Tro has provided complete HVAC services in the Sunland-Tujunga area. We offer design, installation, repair and maintenance for clients just like you!
Don't just take our word for it, see what others are saying about our services in Sunland and Tujunga.
Air Conditioning and Heating Installation
We work on the latest equipment and all major brands, using only the best materials. Our service professionals are extensively trained and EPA certified, kept abreast of major technology developments and current trends in our industry.
What does this mean for you? We offer best HVAC practices, the latest technologies, products and equipment to save energy and maximize cost efficiency in your existing system, or when you select a new one. With a fleet of more than 30 vehicles fully equipped for any situation, we can even manufacture necessary parts and install ducts and heating and cooling equipment on the spot! We know your time is valuable, which is why we make sure we can get everything done with one call.
Custom System Design
We can design state-of-the-art air conditioning and heating systems to satisfy customer specifications. Our licensed and certified mechanical engineers will strive to create the most efficient system for your home or business.
Air Conditioning and Heating Repair for Sunland-Tujunga
With no fuss or delay, our cooling and heating repair experts will help you achieve a comfortable temperature in your home, and ensure that you'll save energy as well.
With our fleet of radio-dispatched trucks fully equipped for any emergency, we provide a full spectrum of air conditioning and heating repairs for the Sunland-Tujunga area. We're available 7AM to 5PM weekdays and from 8AM to 2PM Saturdays.
Indoor Air Quality in Sunland-Tujunga
Using charcoal, electronic and HEPA filtration, we'll make sure your air is fresh and clean. In addition, we provide superior clean room and environmental control systems designed to eliminate contamination in your manufacturing process or institutional setting. You can have confidence that our expert installers and service technicians can provide emergency repairs to any system.
Other Services
How Can We Help You?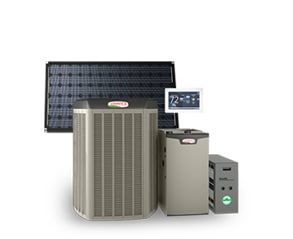 The single most important element that determines a heating and air conditioning system's performance is the quality of installation. Don't take a chance with yours.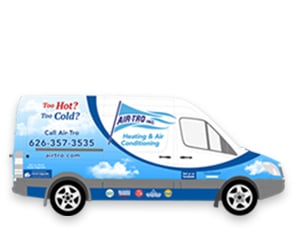 Our trucks are fully loaded for any emergency. Whether you're in need of a small repair or something more serious, our trained experts have your best interests in mind.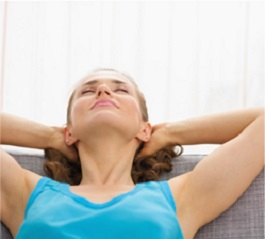 Breathe easy knowing your air quality is taken care of. We work diligently to ensure your air quality systems are installed properly and in excellent condition to do their job.
Get the leading HVAC experts for your Sunland-Tujunga residence or commercial building. We've been keeping California comfortable since 1969. Call us today at (626) 357-3535.