San Marino, CA Boiler Replacement & Heating Repair, Installation & Replacement
Looking for top notch heating services? Call Air-Tro Inc. for the best San Marino, CA boiler replacement and furnace repair and heating installation services. Contact us at 626-357-3535 for a free quote. Click here to save instantly on your next heating project with our online specials and coupons.
Keeping your family warm during the cold months is our top priority. For unrivalled service that is prompt, friendly and efficient trust Air-Tro Inc. Serving the San Marino, CA area with almost 30 years of experience, our technicians have the knowledge and tools to keep you warm when you need it most.
Read what others are saying about us on our reviews page, here.
What are the Benefits of a Heat Pump?
Heat pumps are gaining popularity in the heating community. They are efficient and cost-effective. Working similarly to an air conditioner, a heat pump moves air around your home and uses either the air outside, or below surface soil to cool or heat the air depending on outside temperatures.
Homeowners who opt for a heat pump typically see less heating costs and also are more environmentally friendly. The cost to repair heat pumps is also significantly lower than regular heaters or furnaces, and a heat pump can run off alternative energy sources such as solar power, making it even more environmentally friendly.
How Should I Maintain My Furnace?
At Air-Tro Inc. we recommend regular maintenance to ensure your furnace is running properly. Getting your furnace looked at before the weather gets cold will prevent you from facing annoying furnace repairs in the winter and being left without heat. When we come to inspect your San Marino furnace we always look at the following:
Cleaning or replacing filters
Inspecting pilot light functionality
Inspecting the thermocouple
Testing the blower motor and run capacitor
Checking thermostat connections
Inspecting control board, limit control and gas valve
We often recommend getting your furnace inspected at least once per year to avoid any surprise furnace repairs. When you call the experts at Air-Tro Inc. you can expect service with integrity. Our technicians will never try and upsell you, however they will be able to make recommendations to ensure your furnace is running at the highest efficiency possible.
Services Include
How Can We Help You?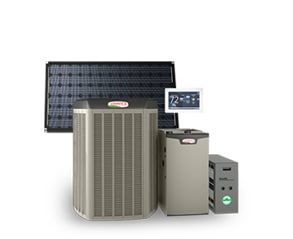 The single most important element that determines a heating and air conditioning system's performance is the quality of installation. Don't take a chance with yours.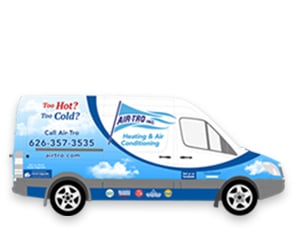 Our trucks are fully loaded for any emergency. Whether you're in need of a small repair or something more serious, our trained experts have your best interests in mind.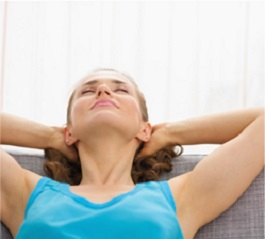 Breathe easy knowing your air quality is taken care of. We work diligently to ensure your air quality systems are installed properly and in excellent condition to do their job.
Schedule your Furnace Maintenance Today
Don't wait until you're faced with a frustrating repair in the middle of winter. If you're searching for boiler replacement San Marino CA (and surrounding area), we have you covered. Schedule your heating installation or furnace maintenance today and make sure your family isn't left in the cold. Our friendly and knowledgeable staff are ready to take your call. Contact us today for a free estimate. Call 626-357-3535 now.