Sierra Madre Heating Repair, Installation & Replacement
When you need immediate Sierra Madre, CA heating system repair or installation, call on the professionals at Air-Tro Inc. Contact us at 626-357-3535 for a quote. Find out how you can save instantly on your next heating service. Click here for exclusive online specials and coupons.
Whether you are looking for solutions to make your furnace work more efficiently, or in need of a furnace repair, the experts at Air-Tro Inc. have the knowledge and experience to provide you with quality service and advice. Our technicians work hard to make sure you are never left in the cold by a malfunctioning heater or furnace.
Don't just take our word for it. Click here and see what others in Sierra Madre, CA are saying about us!
How Does a Heat Pump Work?
Heat pumps are gaining in popularity in the heating industry because of their cost to operate and efficiency. A heat pump works similar to an air conditioning unit, in that it consistently replaces cold air with warm air, based on the temperatures outside. The only major difference between a heat pump and an AC unit is the means to which the air inside the house moves.
While central air condenses the air to cool it down and remove humidity, a heat pump uses the below surface soil to enact change in the air, making it more environmentally friendly. Since less energy is being used, your heating costs will see a reduction as well.
Common Furnace Repairs
A typical furnace will last 16-20 years. In that time, since it's being used constantly, it makes sense that your furnace will at some point, require a repair. Some of the most common reasons we see for furnace repairs are as follows:
Clunking or other odd noises coming from the furnace.
Loss of heating or cooling ability.
Water leaking or pooling around the furnace.
Loss of airflow from the registers or vents.
If you experience any of these symptoms, the best course of action is to call the experts at Air-Tro Inc. Getting your furnace checked right away can prevent further damage and save you money in further repairs.
Our Services
How Can We Help You?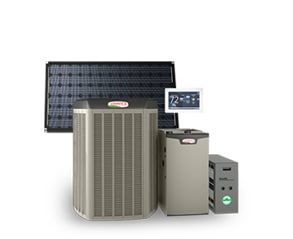 The single most important element that determines a heating and air conditioning system's performance is the quality of installation. Don't take a chance with yours.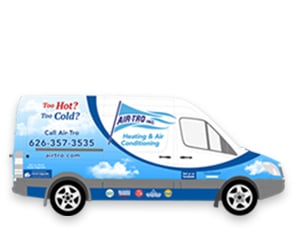 Our trucks are fully loaded for any emergency. Whether you're in need of a small repair or something more serious, our trained experts have your best interests in mind.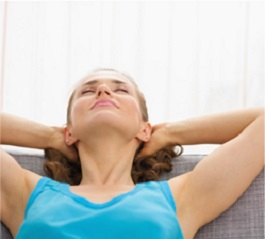 Breathe easy knowing your air quality is taken care of. We work diligently to ensure your air quality systems are installed properly and in excellent condition to do their job.
Take Advantage of Professional Services
When it comes to your heater or furnace, you can never be too careful. Leaving jobs like this up to professionals will ensure that you receive the best and most safe service possible. Trained technicians from Air-Tro Inc. have your best interests in mind and will always provide you with recommendations and helpful tips and tricks to get the most out of your heater or furnace.
For more information or a repair or installation quote, call our offices at 626-357-3535. One of our helpful and friendly staff members is waiting for your call!