Despite their ubiquity in American industry, many people are still not aware to what extent cooling tower systems support most of the products consumers use today. As heat rejection systems, cooling tower systems release waste heat into the air by lowering the temperature of a water stream. Dependent on either an evaporation process or, with a closed circuit system, only air itself, cooling towers cool the working fluid, reducing it to close to the wet bulb or dry bulb air temperature.
Energy-Efficient, Green Energy
Extremely energy-efficient, these systems recycle up to 98% of the water used by a business. In place for everything from oil refineries to chemical plants, thermal power stations to everyday HVAC systems for commercial buildings, they are either classified as natural or induced draft cooling towers. Both classifications are used for hospitals, hotels, schools and other large commercial buildings as part of their overall HVAC equipment.
Cooling Tower Classifications: What's Your Style?
Airflow generation types vary by classification, but there are three basic kinds of cooling towers: natural draft, mechanical draft and fan-assisted natural draft. Heat transfer mechanisms also vary, but generally can be divided into three categories: dry cooling, wet cooling (also known as open circuit) or fluid (also known as closed-circuit) cooling towers.
Maintenance includes monitoring water quality with a dipslide to prevent dangerous bacteria from proliferation. Water filtration is also imperative, to ensure the water is able to flow continuously, unimpeded by fungi or algae. Use of two biocides are recommended at all times.
With a diverse range of HVAC cooling tower products and equipment, Air-Tro offers multiple solutions for commercial clients interested in cooling tower technology. We can help with the right central or mobile chiller, tank systems and a variety of cooling tower air conditioning systems. We also offer repair and maintenance services.
Air-Tro: Industry's Leading HVAC Company for the San Gabriel Valley
We're a family owned company, serving the Southland since 1969. We understand the needs of the Los Angeles business and commercial building owner, which is why we've been able to develop a reputation as the area's leading HVAC provider across a variety of industries. At Air-Tro, our professional HVAC consultants and technicians are extensively trained and certified, experienced from years in the field providing service excellence to our customers. Courteous, knowledgeable, and always aware of cost-benefit and energy efficiency issues, our team can help you select exactly the right products and equipment for your needs. At Air-Tro, we're here not only to facilitate your initial purchase, but to assist you in maintaining, repairing and preserving the HVAC systems you own for as long as possible.
We know you have more than HVAC to worry about when it comes to running your successful business. The marketplace is competitive. That's why we strive to be the service providers you can count on, year after year, season after season. Read our reviews. Check out our awards, and our consistent involvement with the San Gabriel Valley community. We're here to help, and we're here to stay. Give us a call today to discuss your goals and energy needs for now into the future.
How Can We Help You?
Commercial systems come in a wide variety of designs and capacities. Finding the proper equipment for your application requires an experienced professional.
HVAC units can cost thousands (or tens of thousands) of dollars to replace. Protect your investment by providing your systems with the care they require.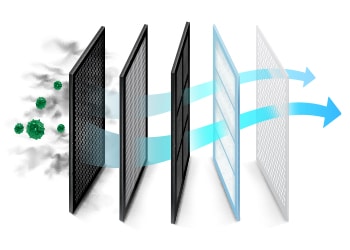 Your comfort, as well as your health and well-being, is a top priority. When you choose Air-Tro, you can breathe easily, knowing that your indoor air quality is taken care of.