Industrial HVAC: The Secret Weapon for Maximum Business Efficiency
We've all heard the horror stories of incompetent air conditioning repair people who enter a business or commercial building to "fix" the system, only to leave it worse off than before. Is your service technician also aware of shifting environmental regulations and real time changes to current legal refrigerants? What about current product standards so they can advise you on prudent maintenance and replacement strategies down the road?
It doesn't always happen. In an ever-changing industry, hiring the right HVAC company can be confusing. Unfortunately, today more than ever, the wrong HVAC service people can prove very costly to your bottom line, not only now but for years to come.
Welcome to Air-Tro, where we provide more than just high quality service. We're about peace of mind. Our carefully selected, certified service people aren't just technicians. Each of them is EPA certified and professionally trained to assess, service, and recommend appropriate strategies for efficient HVAC usage across a variety of industries and applications. They bring top of the line experience and qualifications to every project for the best possible results.
After all, we understand HVAC is about more than comfortable indoor air. The right industrial HVAC system will save you money and stand the test of time. It can also protect your product and enhance production schedules and output.
Industrial HVAC Experts
With expertise in process cooling systems for food processes, injection molding, subzero storage, and cryogenic applications, Air-Tro has proven experience in repair and maintenance of complicated industrial HVAC equipment We also have expertise in the development and installation of exactly the right system for your business and system requirements.
We handle precise temperature and humidity control for specialized manufacturing operations, specialized rooms for computers, test gauges, and equipment, as well as lab room air supply and exhaust systems. We also offer Class 10,000 clean room design and construction.
Check out our numerous client testimonials and multiple awards for both residential and commercial service. For nearly 50 years, we've dedicated ourselves to providing superior customer service, value and expertise with every project, maintenance call, or repair.
Your bottom line and long term satisfaction with our services is our priority. It's why word of mouth referrals and long-term customers have kept us around since we began as a small, family owned company in 1969.
Whether you need a major overhaul of your industrial HVAC system, or simple repairs to enhance and maintain the equipment you already do have, call Air-Tro today for five star service, every time. (626) 357-3535.
How Can We Help You?
Commercial systems come in a wide variety of designs and capacities. Finding the proper equipment for your application requires an experienced professional.
HVAC units can cost thousands (or tens of thousands) of dollars to replace. Protect your investment by providing your systems with the care they require.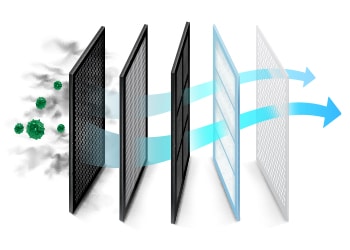 Your comfort, as well as your health and well-being, is a top priority. When you choose Air-Tro, you can breathe easily, knowing that your indoor air quality is taken care of.