Glendora AC Repair, Installation & Replacement
Looking for fast and efficient Glendora, CA AC repair and installation? Look no further! The experts at Air-Tro Inc. have you covered. Call 626-357-3535 today. Find out how you can instantly on your next job by clicking here for online specials and coupons.
If you're looking for reliable and fast service you can trust for your air conditioning unit, contact Air-Tro Inc. today. With almost 30 years of experience in Glendora, CA the professionals at Air-Tro Inc. have the knowledge and tools to get your job done right the first time. Whether it's an urgent repair or new installation, our technicians are thorough and work with integrity.
Click here to read what others are saying about our service.
Signs You Could Benefit from Evaporator Coil Repairs
The evaporator coil is the component in your air conditioner that is responsible for cooling the air that is pumped into your home. The coil is pumped full of refrigerant so when the air passes through it, it cools and condenses, causing the humidity in the air to drip down as water in a pan below.
If you notice any of these signs it could mean that your evaporator coil is experiencing problems and you could benefit from repairs right away.
Cold spots or an uneven distribution of temperature in your home
AC unit turning on and off constantly, while not seeming to do anything at all
A banging or clunking sound coming from the air handler
Warm air instead of cool air coming from the vents
Increased humidity in your home
Condenser unit making strange sounds or seeming to struggle to work
If you experience any of these issues, it's important to call the professionals at Air-Tro Inc. right away. Getting prompt service for evaporator coil issues means you will not suffer further damage or expense.
Benefits of Running a High Efficiency AC Unit
Working with a high efficiency AC unit means your home and your wallet stay comfortable. A high efficiency unit typically costs less to run and is also better for the environment. With newer, more modern parts, it's easier to maintain and will save you money with both repairs and energy bills.
If your air conditioner is 10 years or older, it may be time to look into a replacement.
Other Services
How Can We Help You?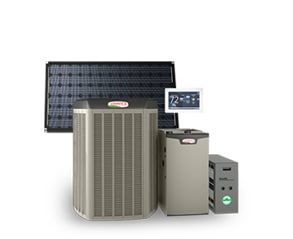 The single most important element that determines a heating and air conditioning system's performance is the quality of installation. Don't take a chance with yours.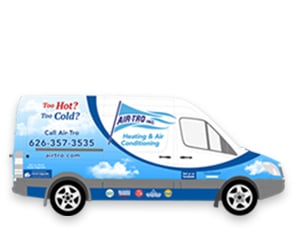 Our trucks are fully loaded for any emergency. Whether you're in need of a small repair or something more serious, our trained experts have your best interests in mind.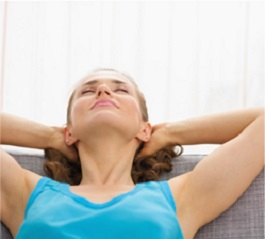 Breathe easy knowing your air quality is taken care of. We work diligently to ensure your air quality systems are installed properly and in excellent condition to do their job.
Call Today for a Free Estimate
Don't put the comfort of your family in jeopardy. Maintain and repair your AC unit with Air-Tro Inc. our friendly and knowledgeable staff get the job done right the first time. We are proud to serve the Glendora area and want to make sure that everyone can enjoy summer from the comfort of their own air conditioned home. Call 626-357-3535 for a free estimate on your next cooling project today.