La Canada Heating Repair, Installation & Replacement
When it's time to replace your furnace, call Air-Tro Inc. Providing the best La Canada, CA heating repair and installation, we have you covered. Call 626-357-3535. Save on your next heating project by clicking here for exclusive online coupons and deals.
As the temperature drops, you may become more aware of changes to your furnace or heater. Don't wait until it gets cold to have your furnace inspected. At Air-Tro Inc. we strive to make sure all homes in La Canada, CA have functioning and efficient heating systems. When you call Air-Tro Inc. for heating service you can always expect prompt, friendly and efficiency from our technicians. If your heater or furnace is malfunctioning, we'll get you back up and running in no time.
Click here to see what others are saying about our excellent service in La Canada.
Common Causes for Heater Repair
Calling a professional right away when your heater is malfunctioning is the best way to prevent further damage and have the issue dealt with quickly and safely. When it comes to fixing heaters, the professionals at Air-Tro Inc. are trained and experienced to work efficiently.
If you notice any of the following issues from your heater, you may need to seek professional help:
Heater not heating the house properly – If your heater is on, but no warm air is coming out of your vents, you may have a clogged air filter or other malfunctioning component. A clogged air filter will put more strain on the heater and prevent air from flowing freely through the system.
Heater not starting when it should – This problem generally means there is a problem with your thermostat, the component that tells the heater what the current temperature is, and when to turn on or off.
No heating control – Losing control of your heater can signify other components in the unit malfunctioning. Airflow problems caused by broken belts, fan motors or bearings are common repairs we see.
Save Money With a New Furnace
If your furnace is between 16-20 years old and you are starting to face recurring problems that require repairs, you may benefit from installing an entirely new system. By replacing your old furnace you can save money in the long run by putting an end to constant repairs.
Newer furnaces also work more efficiently, meaning that you will be saving money each month with your heating bill. Your trusted La Canada heating experts can give you a better idea of whether or not you could benefit from a new furnace.
Our Services
How Can We Help You?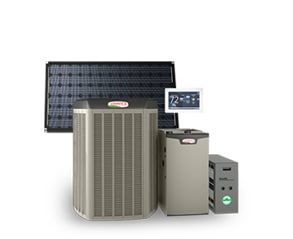 The single most important element that determines a heating and air conditioning system's performance is the quality of installation. Don't take a chance with yours.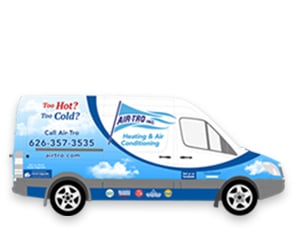 Our trucks are fully loaded for any emergency. Whether you're in need of a small repair or something more serious, our trained experts have your best interests in mind.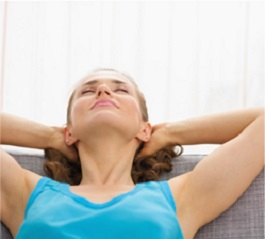 Breathe easy knowing your air quality is taken care of. We work diligently to ensure your air quality systems are installed properly and in excellent condition to do their job.
Schedule Your Heating Project Today
From maintenance to repairs, installations to replacements, the heating professionals at Air-Tro Inc. in La Canada, CA have all your heating needs covered under one roof. Let us help keep your family warm! Call 626-357-3535 for a quote today!