Pasadena AC Repair, Installation & Replacement
When temperatures rise, your air conditioning system has to be working at peak performance to keep you cool and comfortable. And with energy costs on the rise, it's never been more important to make sure your air conditioner is as energy efficient as possible.
Whether you're looking for maintenance and repair to your current air conditioner or a brand new air conditioning system, Air-Tro can keep you comfortable. Call us today at (626)357-3535.
Don't just take our word for it, see what others are saying about our services in Pasadena.
Air-Tro Inc. is a full-service HVAC contractor with close to 50 years of professional design, repair, installation and maintenance in the Pasadena area. A proud member of Pasadena's Chamber of Commerce, Air-Tro was selected by readers of the Pasadena Star-News as the best Heating and Air Conditioning Company in the San Gabriel Valley for 2016, the fifth year in a row that Air-Tro has won this distinctive honor!
Pasadena's Finest Air Conditioning and Heating Installation
Many customers aren't aware that we can manufacture your ductwork system and install it along with your other equipment in just one stop. Each of our fleet of more than 30 vehicles is fully equipped to service and install any equipment for any system without the need for other tools or products. We know your time is valuable, which is why we specialize in getting the job right for our clients, the first time. Using only the finest materials and up to the minute products, we work on all major brands and equipment.
Air-Tro is also proud to have performed installation work at Tournament House on Orange Grove, at the Athenaeum at Caltech (of which our CEO, Robert Helbing, is a proud graduate). We have also provided service to prestigious Pasadena mainstays like Vroman's Bookstore, as well as Mayfield Jr. and Mayfield Sr. Academies. As a local, family owned business for almost 50 years, our employees are proud to be active members of the Pasadena community.
Air Conditioning Repair and Heating Repair in Pasadena
Our air conditioning and heating repair experts will seek to satisfy your needs and help you to achieve your preferred temperature in your home as soon as possible! Air-Tro has provided HVAC design expertise to multiple Pasadena Design showcase homes.
We provide air conditioning and heating repairs for the Pasadena area with our fleet of radio-dispatched trucks fully prepared for any emergency. We will respond 7AM to 5PM weekdays and from 8AM to 2PM Saturdays.
Indoor Air Quality in Pasadena
Using charcoal, electronic and HEPA filtration, we will provide clean, fresh air to your site. We also offer superior clean room and environmental control systems that will eliminate contamination in your manufacturing process. Our expert installers and service techs can make emergency repairs to any system.
Other Services
How Can We Help You?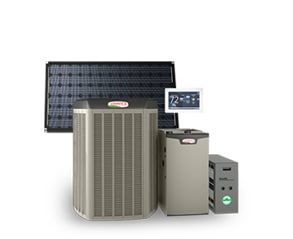 The single most important element that determines a heating and air conditioning system's performance is the quality of installation. Don't take a chance with yours.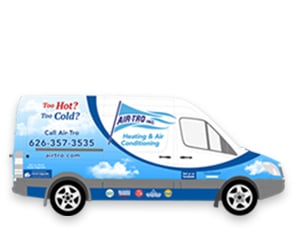 Our trucks are fully loaded for any emergency. Whether you're in need of a small repair or something more serious, our trained experts have your best interests in mind.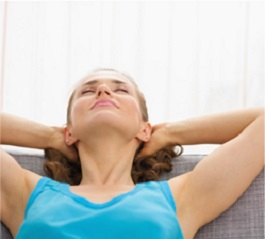 Breathe easy knowing your air quality is taken care of. We work diligently to ensure your air quality systems are installed properly and in excellent condition to do their job.
Need expert service, repair or installation for the Pasadena area? Call Air-Tro, the HVAC experts for San Gabriel Valley and beyond for close to 50 years. (626)357-3535.